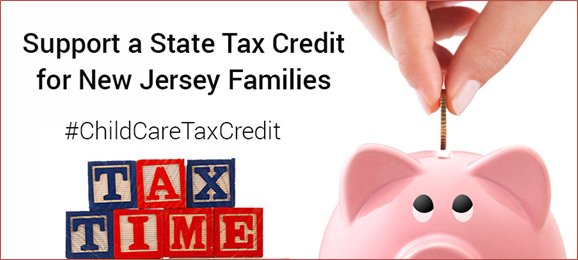 Dear Supporter,
Today's the deadline for filing your tax return, but you've still got time to support the New Jersey Child Care Tax Credit Campaign.
The struggle to pay for child care is real. A tax credit for child care expenses could make a world of difference for families who earn $60,000 a year or less.
Click here to sign the petition.
Got another minute? Share your support through Thunderclap to send a loud, clear message with one collective voice
Want to do more? Tap into our Take Action Toolkit for a number of easy ways to help spread the word.
Sincerely,
Cecilia Zalkind
Executive Director