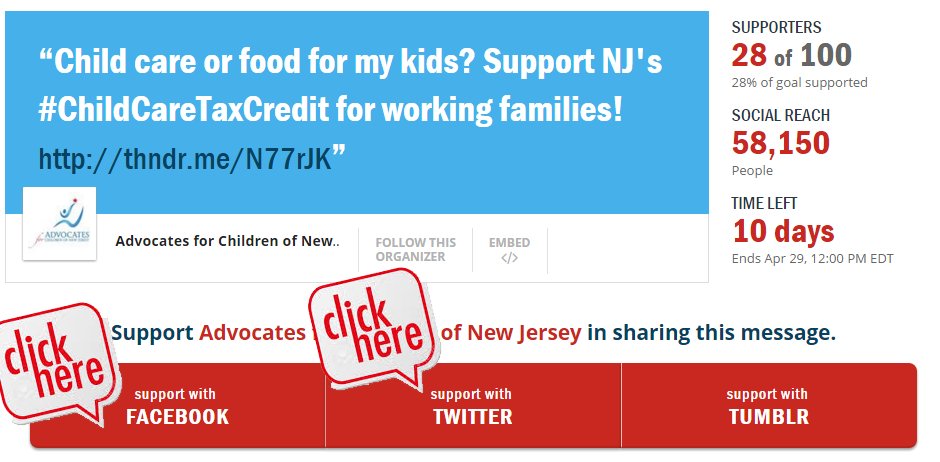 Dear Supporter,
A message is best heard when we all say it together. That's why we're using Thunderclap, a social media tool to send a loud message in support of a child care tax credit for New Jersey working families. 
Just click here to share your support through Facebook or Twitter.
On April 29th at 12pm, we will flood social media with the same message on the same day, at exactly the same time, for maximum impact. This happens automatically through Thunderclap.
Think of this as an "online flash mob." With only 10 days left, help us reach our goal of 100 Thunderclap supporters. A state child care tax credit could bring relief to so many families struggling to pay for child care.
Want to do more? Tap into our Take Action Toolkit for a number of easy ways to help spread the word.
Sincerely,
Cecilia Zalkind
Executive Director